Photographs from Where Rivers Meet Chapter 2:Haiti to Canada


Saint Firmin Monestime, MD
National Palace of Haiti, Port-au-Prince 1937. (LM)

Photograph of the body of Haitian rebel leader and hero General Charlemagne Peralte.
This photograph from Life Magazine in 1937 shows refugees from the genocide receiving food at Ouanaminthe Village Hall. Many of these people's relatives were killed. (LM)
Young survivor of the massacre. Perhaps his wounds were treated by Dr. Monestime. (LM)
The river on the border between the Dominican Republic and Haiti. Many Haitian settlers on the Dominican side of the river (right) were killed because they did not speak Spanish. (LM)
This map of Haiti is from a 1952 tourist brochure. The former French colony of Haiti is a mountainous nation that occupies the western third of the island of Hispaniola which it shares with the former Spanish colony the Dominican Republic. (MDM)
Conférences de médicine rurale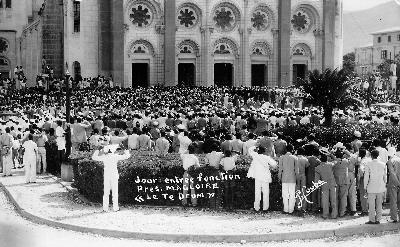 The swearing in ceremony of General Paul Eugene Magloire as President of Haiti in 1950. The postcard was sent to Dr. Monestime by Haitian historian Laurore St Juste. Laurore wrote: "My Dear Monestime, in the words of the great Napoleon, a picture is worth a thousand words. That is why, instead of boring you with endless pages, I am sending you this postcard to give you an idea of the colossal demonstration that was the swearing-in of our President. Old Tiger, I wish you a happy and healthy New Year. Laurore." Dr. Monestime was offered a position as professor in Haiti but he chose to stay in Canada
Dr. Saint Firmin Monestime posing with fellow students in Canada.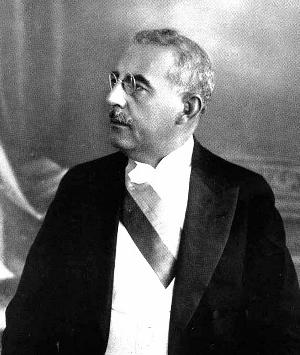 President Stenio Vincent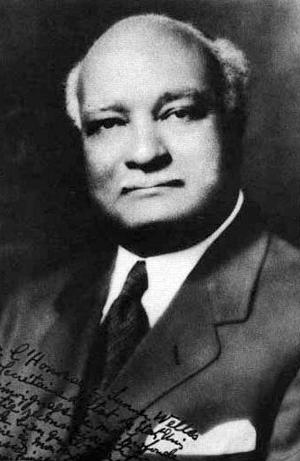 President Elie Lescot
President/General Paul Eugene Magloire

Order Where Rivers Meet NOW from the Past Forward Company Store